What does the future of real estate and the mortgage industry look like at this vantage point for the second half of 2022 and beyond? Jo Garner, Host of Real Estate Mortgage Shoppe and licensed mortgage originator talks with Terri Murphy, author and real estate trainer and Saul Klein, one of the early developers of Realtor.com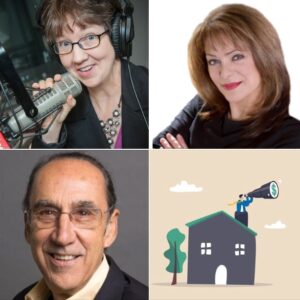 LET'S GET STARTED…
Good morning, Memphis! Welcome to our internet listeners and podcast listeners across the 50 states! You're on Real Estate Mortgage Shoppe. I'm your host, Jo Garner, Mortgage Loan Originator and author of the book Choosing the Best Mortgage-The Quickest Way to the Life You Want. You can connect with me at www.JoGarner.com. Thank you to Cardinal Financial Company for sponsoring this episode of Real Estate Mortgage Shoppe. Ask me about what you can do with YOUR mortgage at Cardinal Financial Company -Mortgage Lending Done Right. Our general topic is today, July 2nd, 2022, is THE FUTURE OF HOMEOWNERSHIP 2022–STRATEGIES FOR ACHIEVING THE AMERICAN DREAM Subscribe to get our weekly blogposts with podcasts at www.JoGarner.com.
To listen to the audio of today's show please click below:
(Jo) Back in the Real Estate Mortgage Shoppe studio we have the lady, the legend, author and real estate trainer, Terri Murphy terrimurphy.com (T-E-R-R-I murphy dot com.) Terri, you are a national icon in the real estate and mortgage market. Take a minute and tell us about yourself and what you do and some of the projects you are heading up right now. (Terri has about a minute or so to intro herself and talk about some of her projects , experience etc)
(Terri Murphy introduces Saul Klein) Saul has a couple of minutes to intro himself and talk about some of his projects, experience etc)
MIKIA MITLIN LOOKS INTO THE FUTURE TO CHANGE HER FUTURE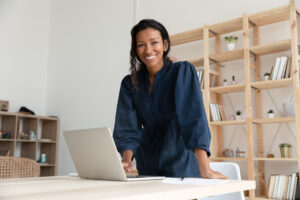 (Jo) I think my mortgage customers have been looking into the future. Here is a perfect example of someone looking into the future and taking action to profit. Mikia Mitlin,(not her real name) a single professional in her late 30's. She had been renting her whole adult life, stressing at every rent hike. Now it was time for her rent to go up AGAIN. She was already paying more for food and gas and everything else.
Mikia started watching videos and reading online about the real estate market and the forecasts for the future. Home prices, she decided, were going to keep going up and so were the mortgage rates. If she could manage to buy her own home now, she would feel good about paying for something that would go up in value over time. With some help from a realtor friend from her church and her mortgage officer, Mikia was persistent, prepared and had a strong preapproval letter from her mortgage officer. This is what Mikia said, "Just help me own my own home. If I can buy my home, I don't care what the rates are. I can always refinance later if rates come down one day."
(Terri and Saul discuss the future of real estate and the mortgage market until about break approximately 5-minutes)
Saul's topics and Terri's topics about what they see for our real estate and mortgage markets and what is driving them.
You're on Real Estate Mortgage Shoppe. I'm your host, Jo Garner, Mortgage Loan Originator. What do YOU want to accomplish with your mortgage? Make your plan. Let's work your plan if the deal works for you today, let's do it today. When we come back we will be looking into the future of real estate with author and real estate trainer, Terri Murphy and Saul Klein, developer of Realtor.com.
(2ND SEGMENT STARTS HERE) TALK SHOPPE BUSINESS TIP FOR REAL ESTATE PROS
2nd segment after 9:15 advertising break – (producer to start the song "Taking Care of Business" by Bachman Turner Overdrive –but bring the volume down before the lyrics start) It's time to talk shop with Talk Shoppe's Business Tip For Real Estate Professionals. Talk Shoppe is a marketing company offering free education and networking to anyone interested in real estate or in business. Talk Shoppe is made possible by the financial support of its sponsors. For more about Talk Shoppe, go to www.TalkShoppe.com (shoppe) For our Talk Shoppe Business Tip today we our Talk Shoppe business coach, Tim Flesner. Tim, you are great with helping sales people identify personality types and how to best work with people. You also host meetings to help business people leverage ideas and resources from other business people. Business coach, Tim Flesner, what is our Talk Shoppe Business Tip for Real Estate Professionals today? (Tim Flesner has about 1.5 minutes to share some tips )
Coach Tim Flesner, how do we contact you? (901) 213-7830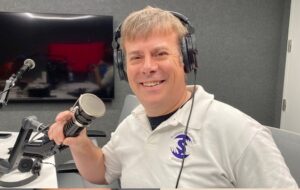 TOPICS COVERED BY TERRI MURPHY: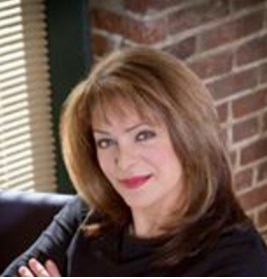 TOPICS COVERED BY SAUL KLEIN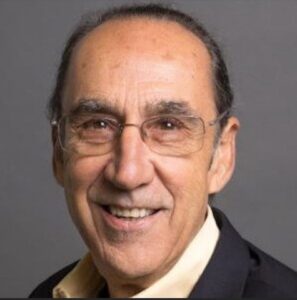 Land Use Policies and why they are changing?
Biggest land use change since the 1950s and the creation of the Interstate Highway System.
Policy and funding – Opportunities
                Example: San Diego Mid City Revitalization Task Force over 40 years. Federal Funding and grants.
Data and the use of data to facilitate better use of the land for the benefit of many.
                Building of functioning cities
                Broadest distribution of land ownership
                Creation of adequate housing
Development of productive industries and farms
Preservation of a healthful environment.
(NAR COE Coincidentally) 😊
the nation's and citizens' best interests require the most efficient and effective use of land, as well as the largest possible distribution of land ownership.
Blockchain as an underlying technology
Fractionalization of everything – DAOs
Markets and Market Places for fractional pieces
Unified property view – commercial, residential and retail seen together to create new analytical tools or Indexes at the "Natural Market Level."
                Housing Appreciation Index
                Walkability Index
                Volatility Index
                Foreclosure Index
                Mortgage Default Rate
"Dynamic Yield maximization of an otherwise static asset."  Alex Rampel – Through Fractionalization
Supply, Demand, and Under Production – What about the years of under production and its effect on valuation – 4M units short nationwide
Digitization of The Housing Finance System – ICE
Risk – Overvalued loan portfolios in today's economic and life environment
Get out of "that's the way we do it mentality" because more likely than not You won't be able to do it that way in the not too distant future.
MLOs may already be using ICE products and services
3RD SEGMENT STARTS HERE AT THE BOTTOM OF THE HOUR)
Conversation back and forth with Jo Garner, Terri Murphy and Saul Klein
TOPICS COVERED BY JO GARNER, MORTGAGE LOAN OFFICER: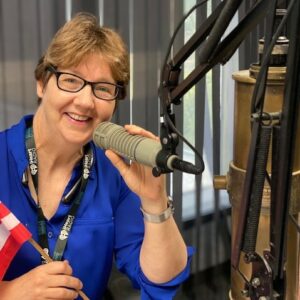 Strategies for the future of real estate and mortgage markets:
Rent vs Buy- renters buying a home and getting a fixed-rate mortgage
Investors buying investment property for rental income
Building a home
BUILD IT LIKE YOU WANT IT IN THE COUNTRY-THE KELTNER'S STORY
Kevin and Kelly Keltner had been planning for years to move out of the city and out to the country. Kevin's employer started letting him work remotely from home instead of coming into the office. Kelly just wanted to smell fresh air and grow vegetables in her garden. They had heard that if you don't pursue your goals, they are just wishes. It was time to think outside the box and step outside their comfort zone. How could they afford to live in the country?
The answer : They decided to build the home they wanted in the country. Kevin's mother told Kevin and Kelly that it would be less expensive to live with them than covering the expense of living alone. She agreed to sell her home and use the money to pay for the land for Kevin and Kelly out in the country . The house plan now included a separate living area in the house to give her privacy.
As their mortgage originator, we explored the one-time closing program. This program would allow the Keltner's to close one time with one set of closing costs. They could lock the fixed mortgage rate and sleep peacefully at night while their home was being built. No worries about the rates getting higher and no worry about having to re -qualify for the mortgage right before the house was built. The house would have to be built in a year or less, but this did not appear to be a problem on the house they wanted to build.
Strategy # 2 Refinance-Restructure
Consolidate variable rate debt into one fixed-rate mortgage
Cash out refinance to improve or modify your home
Cash out refinance to get funds to buy more real estate
Jimmy Jen Does the Math Then Refinances to Pay off Variable Rate Debt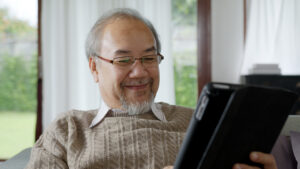 Jimmy Jen had been living in his home for many years and had paid his mortgage down to a little over $100,000. His home was worth over $500,000. Jimmy owned his own business that he almost lost during 2020. To survive the long shutdowns in 2020 Jimmy racked up variable rate debt on an equity line of credit and on his credit cards. With the Federal Reserve going up on their rate, making alarming hikes and promising to make more, Jimmy could see into the future that the cost on his variable rate debt would be hiking right along with the Fed. He called me after listening to Real Estate Mortgage Shoppe and said, "Then what can I do to lock down my debt into a fixed rate? "
The mortgage rate I quoted him to refinance and pay off his old mortgage was higher than the rate he was paying. At first, Mr. Jen hesitated –not wanting to give up his lower mortgage rate. But he discovered he was paying well over 15 % interest on the credit card debt and the interest and payments on this equity line of credit was moving up too. Mr. Jen did some math in his head and decided the refinance of his old mortgage to roll in the other debt would slam the lid down on the variable rate rising costs.
REAL ESTATE TIP OF THE WEEK (1 to 1.5 minutes to share a real estate related money-saving or time-saving tip):
ANNOUNCEMENTS:
Talk Shoppe offers free networking & education to anyone interested in real estate or in business and health and wellness. Talk Shoppe meets every Wednesday 9A-10A CT at Concorde Career College 5100 Poplar Ave 1
st
floor Memphis, TN (online go to www.Talkshoppe.com and click on Events tab to get the vitual meeting room. This Wednesday June 29, 2022 join Talk Shoppe for
"The Mastermind Principle: based on the book "Think and Grow Rich" by Napoleon Hill
Thank you to our Talk Shoppe sponsors for making Talk Shoppe's free business networking and education free to our community. Peggy Lau of Club Seacret has been supporting our business community for years now. If you want to take first-class vacations but are looking for a bargain price, talk with Peggy Lau about how to earn some wonderful memory-making history.
If you are a realtor or business owner and you are looking to reach your target market over radio, let's talk after the show about an opportunity for you to reach your audience over the air at a fraction of normal costs—call me 901 482-0354.
2. Let's our country, The United States of America, a VERY HAPPY BIRTHDAY coming up Have fun! Be Safe! Make some wonderful memories .
4. Subscribe at www.JoGarner.com and you can get our weekly blog posts with podcasts conveniently in your inbox.
5. Real Estate Mortgage Shoppe reminds you to MAKE YOUR PLAN. LET'S WORK YOUR PLAN. IF THE DEAL WORKS FOR YOU TODAY, DO IT TODAY.
SPECIAL NOTE: REAL ESTATE MORTGAGE SHOPPE RECOMMENDS THAT YOU CONSULT WITH A FINANCIAL, LEGAL OR OTHER CERTIFIED, LICENSED PROFESSIONAL BEFORE ACTING OR INVESTING ON ANYTHING YOU HEAR OR SEE FROM THE CONTENT ON THIS SHOW OR BLOG POSTS. THE INFORMATION WE SHARE ON REAL ESTATE MORTGAGE SHOPPE IS GENERAL IN NATURE MEANT FOR GENERAL EDUCATIONAL PURPOSES ONLY. ALL EXAMPLES GIVEN FOR ILLUSTRATION PURPOSES ON REAL ESTATE MORTGAGE SHOPPE AND ARE BASED ON TRUE STORIES BUT WE USE FICTIONAL CHARACTERS AND DO NOT DIRECTLY REFLECT REAL PEOPLE OR EXACT DETAILS IN ANY OF THE SITUATIONS.
QUOTE CORNER:
The quote of the week: "The future depends on what we do in the present." Mahatma Ghandi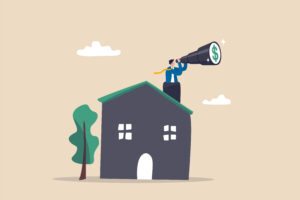 ____________________________________________________________________________________
REJOINDERS:
David Corwin, USDA (Harrisburg A

Marx Sterbco, Sterbo Law Firm (New Orleans)

Mike Brooks, Cardinal Financial
Transitional Music: "In the Year; "Future Looks Bright"; "Welcome to the Future" by Brad Paisley;"Taking Care of Business" by BTO for the Talk Shoppe Business Tip for Real Estate Pros
PICK UP YOUR COPY OF "CHOOSING THE BEST MORTGAGE-THE QUICKEST WAY TO THE LIFE YOU WANT" by: JO GARNER
An essential guide for real estate professionals and their customers.
"Choosing the Best Mortgage-The Quickest Way to the Life You Want" is an essential guide for consumers and real estate professionals that will give them a good understanding of the loan products out there. They will have at a guide to the advantages the disadvantages of those loan products—when to use them and when not to use them.
The people stories give examples to help real estate professionals. Consumers that are looking now will benefit and I could easily see this book as a great resource for anybody in the future who want to buy real estate or restructure their finances using a mortgage.
Now on Amazon and Barnes and Noble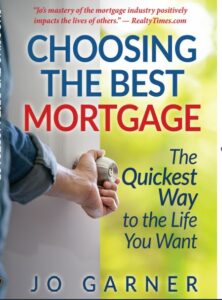 _________________________________________________________________________________________________________________________________________________________
ABOUT TERRI MURPHY, NATIONAL SPEAKER, AUTHOR AND TRAINER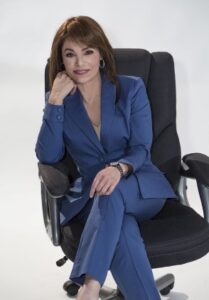 Terri introduces some helpful resources to real estate professionals and people preparing to buy or sell a home or planning to get a mortgage.
Realty Times
Women's Wisdom Network
Mortgage Girlfriends
Terri's 8-week training program
Terri tells some stories as analogies to show how tapping into these professional networks can help with making better, more profitable moves.                                                                                                                                                                                                                                                                                                                   
ABOUT SAUL KLEIN, INTERNET & TECHNOLOGY EVANGELIST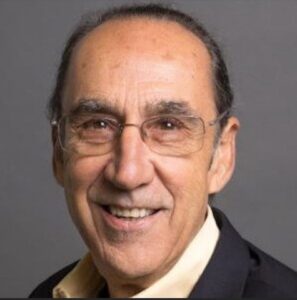 Saul Klein is widely recognized as the real estate industry's first Internet and Technology Evangelist and he was the REALTOR® Consultant to the original RIN project, including the development and deployment of REALTOR.com, in 1995. He is one of the creators of a number of longstanding real estate online social media communities.
He became the CEO of Point2 Technologies on January 1, 2008, shifted the corporate strategy and focus, and guided Point2 through a successful acquisition by Yardi Systems, Inc, an industry leading software development and technology services Company.
Saul served as the 1993 President of the San Diego Association of REALTORS. In 2001 he created NAR's ePRO Online Technology Certification Program and NAR's Web 2.0/Social Media Program in 2010.
A 1972 graduate of the United States Naval Academy, he served 5 years in the Navy as a Surface Warfare Officer, serving as a "Plank Owner" aboard the first computerized class of ships built by the United States, Spruance Class Destroyers.
___________________________________________________________________
ABOUT JO GARNER-MORTGAGE LOAN OFFICER: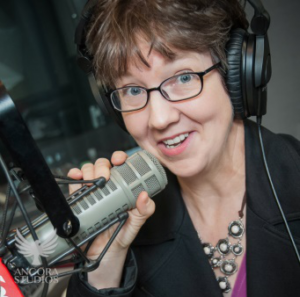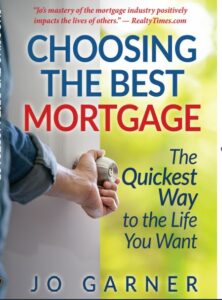 WHAT DO YOU WANT TO ACCOMPLISH WITH YOUR MORTGAGE?
www.JoGarner.com (901) 482 0354 jo@jogarner.com twitter @jogarner NMLS# (currently working with Cardinal Financial Company, Limited Partnership NMLS #66247 equal housing opportunity 2645 Appling Rd 102 Memphis, TN 38133 ) Online loan application https://online.cardinalfinancial.com/#/p/apply/jogarner
www.cardinalfinancial.org for licensing info www.nmlsconsumeraccess.org/EntityDetails.aspx/company/66247
Real Estate Mortgage Shoppe is not affiliated with Cardinal Financial, Limited Partnership
"Whatever YOUR personal priorities are, my job is to help you get the mortgage terms that will give you bragging rights when you talk about it and help you score on hitting your goals ."
As a mortgage loan originator, my job is to help you get to the benefits you want from your financing terms. What is most important to you? I can help you find the financing terms that will help you get to what you want. What is your comfort level on a house payment? How much are you comfortable paying down,? What type of financing do you need to get the house you want to buy or refinance?
Different clients have different priorities in life—some are buying their first home with very little down payment funds. Some are recovering from medical challenges, divorces or preparing to send children to college and some are embarking on a long term goal of buying properties to build rental income."
Jo Garner is a mortgage originator with extensive knowledge in tailoring mortgages to her customers who are refinancing or purchasing homes all over the country. She offers conventional, FHA, VA or other loan programs for refinancing and purchases.
Jo can help you look at rent vs buy, when it makes sense to refinance, how to get the best deal on your home purchase financing.
Jo Garner has been in the real estate/financing business for over 25 years.  She grew up in West Tennessee but got her start in real estate in Portland, Maine. She received her real estate education from the University of Southern Maine  and was personally mentored in San Diego, California  by Robert G. Allen, author of Nothing Down, Creating Wealth and The Challenge.
On moving back to West Tennessee in 1987, she went into business buying and selling discounted owner-financed notes secured on real estate.  In 1990 Jo went to work for a residential mortgage company and has been a mortgage loan officer for over 30 years.  Her goal is to offer excellent, affordable service to her customers, tailoring the loan programs to the specific needs of her clients. 
In addition to her work in the mortgage field, Jo Garner  is the primary sponsor and founder of Talk Shoppe in Memphis. www.TalkShoppe.com Jo Garner also host the radio show Real Estate Mortgage Shoppe airing on News Radio AM 600 WREC and iHeart Radio with podcasts and show notes published on www.JoGarner.com Pick up her book "Choosing the Best Mortgage-The Quickest Way to the Life You Want on Amazon.com and BarnesandNoble.com