Today let's talk with the home improvement pros about which steps you should take first on your way to completion. I will be sharing some examples of how some of my clients have financed their home improvements and remodeling.
What do YOU want to accomplish with YOUR mortgage? Make Your Plan. Let's work your plan. If the deal works for you today, let's do it today. Subscribe at www.JoGarner.com for weekly Real Estate Mortgage Shoppe podcasts with show notes in your email box. Call and let's explore your financing options 901 482-0354.
To Your Success,
Jo Garner, Mortgage Loan Officer NMLS #757308 Sierra Pacific Mortgage #1788 an equal housing lender.
Good morning, Memphis! Welcome to our internet listeners and podcast listeners across the 50 states! You're on Real Estate Mortgage Shoppe. I'm your host, Jo Garner, Mortgage Loan Officer. You can connect with me at www.JoGarner.com.. Our general topic is The Right Loan and the Right Steps for the Renovation and Improvements on Your Home. Subscribe to get our weekly blogposts with podcasts at www.JoGarner.com. Call us while we are live today November 20, 2021 at 901 535 9732
Today let's talk with the home improvement pros about which steps you should take first on your way to completion. I will be sharing some examples of how some of my clients have financed their home improvements and remodeling.
(Jo) Back in the Real Estate Mortgage Shoppe studio we have Ed Hill of the A+ BBB rated Masters Roofing company. Every person I talk to about you, Ed, says you have set the bar high for roofers when it comes to a good quality job and top service too. As senior consultant for Masters Roofing, you have assisted with over 800 roof repairs or replacements. You wrote the book on Home Improvements and your we can learn a lot from your podcasts too. Check it out at MemphisHomeMaintenanceShow.Podbean.Com . Take a minute to tell us a little about yourself and what you and Masters Roofing does for your clients. (Ed Hill introduces himself and talks about the benefits Masters Roofing offers their clients)
(Jo) As a mortgage loan officer I have been on the financing end of home renovation projects for many of my clients. Most of my customers have a plan for what they want the house to look like and they have a deadline on getting it done under budget.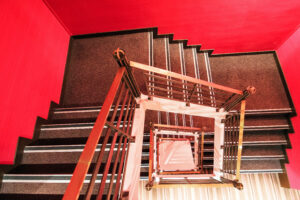 One of my customers told me about the famous Winchester mansion in San Jose', California. The widow Sarah Winchester was obsessed with renovating her home and continued her renovation 24-hours a day, every day for 38 years! Today, if you visit this mystery mansion, you will find, what started as a 6-room farmhouse, has burgeoned into a 24,000 square-foot home.
This home has several doors and staircases that lead to nowhere. 160 bedrooms, 40 staircases, 13 bathrooms, 47 fireplaces. If Ms. Winchester made a mistake in the design, she just instructed the contractors to build around or through the middle of it. Let's hope at the end of this episode of Real Estate Mortgage Shoppe, we will have a less expensive less time-consuming outline for YOUR project.
Even in this hot real estate market, there are plenty of ways get a bargain, especially if you lock in a low fixed-rate mortgage. "The other bargains out there we see from people buying fixer-upper homes."
If you believe we are about to head into a long period of rising prices on goods and services due to inflation, then talk with your financial adviser on how to protect yourself. Many financial advisors have sat across my desk and when the years we had runaway inflation in the early 80's. Historically they said, owning real estate has served as a protective hedge against the financial ravages of inflation. (Especially if you locked in that low, fixed-rate mortgage.)
First-time homebuyers and other homebuyers are improving their lifestyle by buying a home and locking in the low, fixed rate mortgage. Owning your home hedges against landlord's knock on your door every year to raise your rent.
More people are moving outside the city or buying land outside the city and building their new home.
Homeowners making improvements and modifications to their home is still very popular. Intergenerational bonding with parents moving in with adult children and multiple generations living under one roof is on the rise.
People choosing to move their office to their home or modifying their home for a new lifestyle is still going strong.
A popular way to finance those repairs is using one low fixed rate cash out refinance. The one loan with a fixed rate eliminates the rising interest rate risk that people with most home equity lines of credit experience
For smaller home improvement projects, the home equity line of credit is still a popular choice.
(Jo) Ed Hill of Masters Roofing, you wrote the book on home improvement. You have your very informative podcasts too at www.memphishomemaintenanceshow@podbean.com Can you start getting into the steps we need to take first when launching a home renovation project?
(Ed rt launching his topic until 9:15 am break )
You're on Real Estate Mortgage Shoppe. I'm your host, Jo Garner, Mortgage Loan Officer. What do YOU want to accomplish with your mortgage? Make your plan. Let's work your plan if the deal works for you today, let's do it today. When we come back Ed Hill of Masters Roofing will be giving us some more wisdom on how to handle home renovations. Mark McLaurine of Refrigeration Unlimited will be offering some valuable tips too.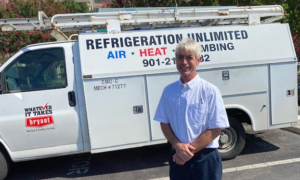 Mark McLaurine, Refrigeration Unlimited

2nd segment after 9:15 advertising break – (producer to start the song "Taking Care of Business" by Bachman Turner Overdrive –but bring the volume down before the lyrics start) It's time to talk shop with Talk Shoppe's Business Tip For Real Estate Professionals. Talk Shoppe is a marketing company offering free education and networking to anyone interested in real estate or in business. Talk Shoppe is made possible by the financial support of its sponsors and advertisers. For more about Talk Shoppe, go to www.TalkShoppe.com (shoppe) For our Talk Shoppe Business Tip today we have Talk Shoppe financial supporter, Mark McLaurine of Refrigeration Unlimited. Mark, lots of your heating and air customers call you the "HVAC Strategist." You try to fix underlying problems before they become catastrophes. You also have a very affordable device that you can install in a home to help free the air in the home from viruses. Mark McLaurine, what is our Talk Shoppe Business Tip for Real Estate Pros today?
TIP: Besides repairing and installing your heating and air system, Mark can install an inexpensive sensor that will tell your smartphone when water is leaking from areas of the home where leaking water is a problem.
QUESTIONS ANSWERED BY MARK MCLAURINE OF REFRIGERATION UNLIMITED
Tell us a little bit more about some of the services you offer your customers.

How is the best way to contact you?
___________________________________________________________
TOPICS COVERED BY
ED HILL OF MASTERS ROOFING IN MEMPHIS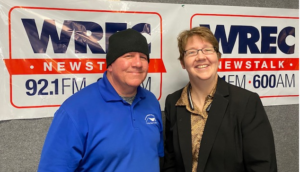 STEP BY STEP EXTERIOR HOME-MAKEOVER
Ed Hill, Senior Consultant, Masters Roofing
Host, MemphisHomeMaintenanceShow.Podbean.Com
Whether you have just purchased a home or want to improve the appearance of your home for your own enjoyment or to prepare it for the real estate market, there are a few things you can do outside that will dramatically enhance curb appeal and pride of ownership.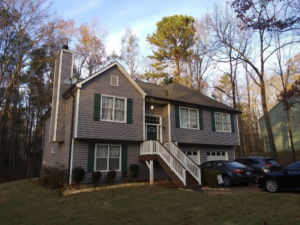 Replace the entire roof with a new roof. Now is the time to upgrade the quality of the roof and change the color scheme of the entire home! This makes the biggest impact.
Re-paint or recover all previously painted exterior surfaces. The combination of a new roof and a new exterior delivers a stunning transformation for any home.
Plant new ornamental landscaping on the front and sides of the home. Try different shrubs, flowers, trees and boundaries than the kinds in place now.
Raise the canopy of the trees around your home. A professional arborist can properly remove dead or diseased trees and prune limbs to make your home more visible.
Re-sod the front yard with a lush green turf that would rival the best golf courses in town. Nothing says "We love our home" like a beautiful, well-manicured lawn!
Update and add to exterior lighting with landscape and security lighting to enhance both the beauty and the security of your home.
Install a new six inch custom-made gutter system in a color specifically paired with your new roof and exterior colors. This has an amazing effect!
Pressure wash or replace existing concrete, brick or stone driveways and walkways. When these are cracked, stained or worn they detract from your home's beauty.
Here Are Important Steps In Choosing A Roofer
Locate A State-Licensed Roofing Contractor With Verifiable Proof Of General Liability Insurance And Workers Comp Insurance And Bonding
Diligently Read Detailed Online Customer Reviews Such As Google And Better Business Bureau And GuildQuality.Com
Schedule An Honest Professional Roof Inspection To Learn The Condition Of Your Roof
Expect A Detailed Printed Estimate Featuring Choices Of Manufacturers, Grades, Designs And Colors
Tour The Roofer's Roof Design Showroom To See Proper Products, Processes And Procedures With Life-Sized Cutaway Roof Models
Make Sure Roofing Is The Full-time Profession Of Your Roofer And Not A Part-time Job Nor Side-Hustle
Insist On A Brief Proposal Presentation At Your Home Or At The Roofer's Roof Design Showroom
Never Pay Any Money In Advance And Always Have A Printed, Detailed Contract With A Payment Schedule Once The Roof Is Completed
Require Printed, Detailed Labor And Leak Warranties And Manufacturer's Shingle And Materials Warranties
Request Printed Verifiable Proof That Your Roofer Is An Award-winning, Factory-certified Or Factory-authorized Roofing Contractor For One Or More Of The Manufacturers At Their Highest Level
For free advice or possible referrals to professionals that can assist you in your home-makeover, call Ed Hill directly at 901-273-6594. Also, listen free anytime, anywhere to
MemphisHomeMaintenanceShow.Podbean.Com . Ed also offers free, friendly, expert, honest roof inspections, roof estimates, help with insurance storm damage claims and roof design showroom tours by appointment in the Memphis region. Learn more on social media at
#EdHillMastersRoofing and #EdHillTheHappyRoofer
TOPICS COVERED BY JO GARNER, MORTGAGE LOAN OFFICER: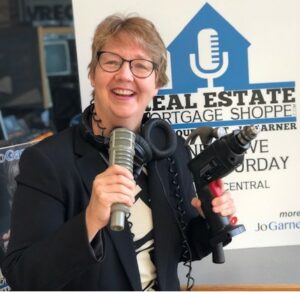 Questions to ask when you are considering purchasing a fixer-upper or refinancing a fixer-upper you already own:
Will the home meet your desired goals if you renovate it?
If you are buying the fixer-upper home as your primary residence, will this home become your dream home? If you are buying it as investment property, when you are finished with the renovation, will the rent income more than offset the financing and renovation costs?
What is the value of the home "AS-IS?"
For example, if you bought the house "AS-IS" and the appraisal value was only $150,000 before repairs are done. Depending on the price tag of the home and the type financing you get, you may want to hire an independent appraiser to give you an AS-IS value and a Repaired value. The appraisal you order independently cannot be used by a mortgage company. (Tom King, appraiser works in Shelby County, Tipton and Fayette Counties in Tennessee 901 487-6989)
What is the costs of the renovation and repairs?
If the amount of repairs appears to be over $30,000, you need to consult with a licensed general contractor. Get a detailed bid on what it will costs to do the repairs. (On the FHA government 203K renovation loan and the conventional HomeStyle renovation program, a licensed contractor must complete repairs and NOT the borrower (s.)
What are the costs of the financing?
The costs on the full scale 203K renovation loan and the conventional HomeStyle renovation loan, the costs is higher than on a traditional loan program. Sometimes the cost is $2,000 to $3,000 or higher depending on the costs to repairs, due to the periodic inspections done during the renovation project by an appointed HUD Consultant and title updates.
What will the home be worth when the renovations are complete?
If you paid $150K for the home and put $35k into repairs, what would the house be worth after all the repairs are done? If it will be worth $200,000 or $225,000, you might consider this real estate deal worth the extra trouble because of the $10,000 to $40,000 you created in instant equity.
How does the FHA 203K renovation and repair loan programs work?
GI JERRY- FINDS HIS FOREVER HOME (BUT IT NEEDS WORK)
My phone was buzzing. When I picked it up a realtor friend was on the line. "Jo, you know I have been selling homes for many years but this client we just have to give him some extra help."
The realtor, a former military veteran, told of his elderly client who also was a veteran. After his years in the military, our customer GI Jerry spent most of his life driving an 18-wheeler. He never bought a home because he stayed on the road all the time. Now he was a widower and retired. The restless feeling he had fought off over the years since getting out of the military really tugged at him how. He wanted to have his own home where he could put his feet up on his own front porch.
A few years went by and Jerry would go look at houses for sale. "There were some really big ones, " he said. "There were some really pretty ones, but they didn't feel like home."
One day Jerry convinced his realtor friend to take him to see a home that had been sitting on the market for several months. The realtor advised Jerry that the old house was a waste of time. "It's abandoned. It's in terrible condition. No lender is going to want to lend on that house."
But when Jerry stepped through the front doorway, his mind and his heart resonated with a blissful, secure feeling of being home. He told the realtor and later told me, "No rhyme or reason—I just FELT peace when I stepped through the door. I KNEW I can rest here. I was finally home."
The roadblock for Jerry was the condition of the old home. But the realtor and our mortgage team went to work. We helped him get a good contractor with a itemized bid on what it would costs to fix up the old place.
We ended up getting Jerry approved for an FHA 203K renovation and repair loan so he could go ahead and close on his home and get draws from the repair escrow account gradually as the work was completed. Within a couple of months Jerry was able to move in to his newly renovated Home Forever Sweet Home.
If Jerry did not use the special renovation and repair loan, he would have been caught in a Catch-22 because the lender would not give him the mortgage until the structural repairs were done, but Jerry would not be able to do the repairs until he had the mortgage and owned the home.
Advantages and Disadvantages:
One of the advantages of using the 203K Renovation and Repair loan for GI Jerry was he were able to buy his forever home for a very affordable –less than market price. The house sold for so much less than the market prices due to the extensive required repairs that would need to be done AFTER closing.
(Remember that traditional mortgage programs require structural and safety issue repairs to be done BEFORE the closing. The renovation and repair program allowed him to set aside some of the mortgage proceeds into an escrow account to pay for repairs gradually as they were completed )
How does the conventional HomeStyle Renovation and Repair loan work?
Story of Homestyle very much like the 203K FHA loan
The conventional Homestyle program works very much like the FHA program, but the minimum down payment for primary residence purchase 5% of the total price, repair costs, reserve.
Investors buying rental property on the HomeStyle program approx. 15% down payment plus costs and prepaid taxes and insurance
Advantages and disadvantages
One advantage of using the HomeStyle Renovation Product is that you get to roll into the mortgage most of the purchase price and some of the costs to repair, like the 203K product. But, on the conventional Homestyle program you pay much less in mortgage insurance over time.
How does using the credit line to purchase a fixer-upper work?
Some of my investor clients have several credit lines set up to use over and over again. Sometimes the credit line is a 401k or secured on some other asset like an equity line of credit on the house where they live.
Investors use these credit lines to be able to pay cash to buy outright a home and do the repairs. Once the major repairs are done, they can get more traditional financing by refinancing the property and paying back the credit lines.
How does private money work to purchase a fixer upper?
Private money can be very expensive, but if the deal is profitable enough, it can be a wonderful tool to buy fixer-upper properties and get these properties at a bargain price.
Usually there is a hefty mortgage origination fee to be paid day one. Approximately 6 months later, if the borrower has not paid the loan back , the borrower has to pay another original fee to the creditor.
Homebuyers use private money to pay cash for the house and pay for renovations and improvements. Once the repairs are completed and the required 6-month seasoning time has elapsed, then I can help these homeowners refinance to a low, fixed rate mortgage so the homeowner can pay off the expensive, short-term private lender.
REAL ESTATE TIP OF THE WEEK (Mark McLaurine has about 1 to 1.5 minutes to share a real estate related money-saving or time-saving tip):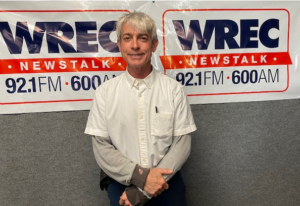 Mark McLaurine talks about the sensor that alerts you to gas leaks in your home via your smartphone
ED HILL Check out your home improvement contractor. Make sure he/she is licensed with state and municipality and has a current license and is bonded. Read the reviews online about the company before making a decision to hire them.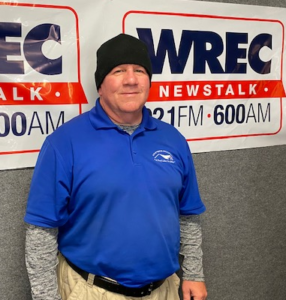 JO GARNER SHARES THE TYPES OF REPAIRS THAT LENDERS REQUIRE TO BE REPAIRED BEFORE CLOSING
STRUCTURAL (rotted wood, leaky roof, missing shingles, electrical, plumbing , hvac, foundation, peeling paint, broken glass, missing cabinetry)
SANITATION (mold, bio hazards, sewage backup, )
SECURITY (doors, windows and locks must work)
ANNOUNCEMENTS:
Talk Shoppe offers free networking & education to anyone interested in real estate or in business or in health and wellness. Talk Shoppe meets every Wednesday 9A-10A CT at Concorde Career College 5100 Poplar Ave 1st floor Memphis, TN (Clark Tower). You can also join the even on zoom. Go to www.TalkShoppe.com and click the Events tab for the link to get into the event online. This Wednesday November 24th, Join us for OPEN MICROPHONE. Tell us briefly what you are most thankful for this year and something new coming up in your business industry .
Talk Shoppe events are free thanks to sponsors like Peggy Lau of Club Seacret. Peggy can show you have to enjoy 5-star vacations at a fraction of the normal costs. You can build precious memories with friends and family without the high costs. Contact Peggy Lau at 901 289-0747.
3. Thank you to Darlene Kemp of VistaPoints.org for supporting our local business community. Darlene Kemp with VistaPoints.org helps you set up a special needs trust to provide for your handicapped or disabled loved one day when you are not able to do so. VistaPoints.org
4. Subscribe at www.JoGarner.com and you can get our weekly blog posts with podcasts conveniently in your inbox.
5. Real Estate Mortgage Shoppe reminds you to MAKE YOUR PLAN. LET'S WORK YOUR PLAN. IF THE DEAL WORKS FOR YOU TODAY, DO IT TODAY.
SPECIAL NOTE: REAL ESTATE MORTGAGE SHOPPE RECOMMENDS THAT YOU CONSULT WITH A FINANCIAL, LEGAL OR OTHER CERTIFIED, LICENSED PROFESSIONAL BEFORE ACTING OR INVESTING ON ANYTHING YOU HEAR OR SEE FROM THE CONTENT ON THIS SHOW OR BLOG POSTS. THE INFORMATION WE SHARE ON REAL ESTATE MORTGAGE SHOPPE IS GENERAL IN NATURE MEANT FOR GENERAL EDUCATIONAL PURPOSES ONLY. ALL EXAMPLES GIVEN FOR ILLUSTRATION PURPOSES ON REAL ESTATE MORTGAGE SHOPPE AND ARE BASED ON TRUE STORIES BUT WE USE FICTIONAL CHARACTERS AND DO NOT DIRECTLY REFLECT REAL PEOPLE OR EXACT DETAILS IN ANY OF THE SITUATIONS.
QUOTE CORNER:
The quote of the week: "Said one nail to another nail about their neighbor the nail, ' I heard a loud bang, looked around and he was gone."
____________________________________________________________________________________
REJOINDERS:
Don Lawler of Storytellers of Memphis (telling your business brand story ) Www.StorytellersMemphis.com

Kelly Inman of Next Day Access (giving your loved one access to their home using wheelchair ramps, stairlifts, grab bars and more (901) 258-2626

Suzan David of www.webandstorymedic.com
Transitional Music: "Handy" by Weird Al Yankovik; "The Talkin' Song Repair Blues" by Alan Jackson; "Power Tools" by Ray Stephens; "Taking Care of Business" by BTO for the Talk Shoppe Business Tip for Real Estate Pros
________________________________________________________________________
PICK UP YOUR COPY OF "CHOOSING THE BEST MORTGAGE-THE QUICKEST WAY TO THE LIFE YOU WANT" by: JO GARNER
An essential guide for real estate professionals and their customers.
Now on Amazon and Barnes and Noble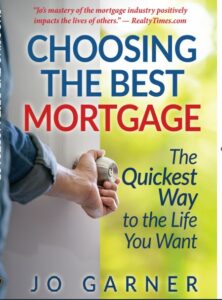 ABOUT ED HILL OF MASTERS ROOFING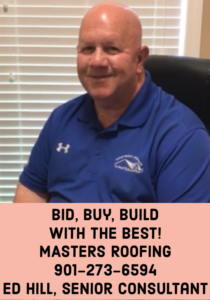 Ed Hill has been in the residential roofing industry since 2008 and has been Senior Consultant with Masters Roofing Memphis TN since 2010.  He has personally assisted about 800 homeowners with roof replacement and many others with roof and exterior repairs.  He is an active member of the Greater Memphis Business Network International chapter and is the official Masters Roofing consultant to TPC Southwind.  He holds three earned degrees including a doctorate but tries not to let those get in his way of serving his customers!  For free roof advice, free inspections, and free estimates and bids for roof replacement or roof repair call Ed Hill at 901-273-6594. Learn more at #EdHillMastersRoofing and at MemphisHomeMaintenanceShow.Podbean.Com
Ed Hill, Senior Consultant
Masters Roofing
2845 Stage Center Cove
Bartlett TN 38134
901-273-6594
EdHill.MastersRoofing@gmail.com
___________________________________________________________________
ABOUT JO GARNER-MORTGAGE LOAN OFFICER: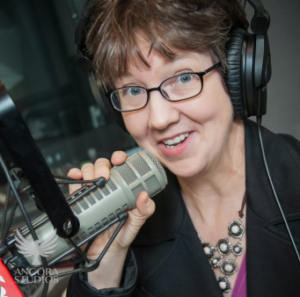 WHAT DO YOU WANT TO ACCOMPLISH WITH YOUR MORTGAGE?
www.JoGarner.com (901) 482 0354 jo@jogarner.com twitter @jogarner NMLS# 757308 (currently working with Sierra Pacific Mortgage, Inc Cordova, TN NMLS # 1788 An Equal Housing Lender)
"Whatever YOUR personal priorities are, my job is to help you get the mortgage terms that will give you bragging rights when you talk about it and help you score on hitting your goals ."
As a mortgage loan officer, my job is to help you get to the benefits you want from your financing terms. What is most important to you? I can help you find the financing terms that will help you get to what you want. What is your comfort level on a house payment? How much are you comfortable paying down,? What type of financing do you need to get the house you want to buy or refinance?
Different clients have different priorities in life—some are buying their first home with very little down payment funds. Some are recovering from medical challenges, divorces or preparing to send children to college and some are embarking on a long term goal of buying properties to build rental income."
Jo Garner is a mortgage officer with extensive knowledge in tailoring mortgages to her customers who are refinancing or purchasing homes all over the country. She offers conventional, FHA, VA or other loan programs for refinancing and purchases.
Jo can help you look at rent vs buy, when it makes sense to refinance, how to get the best deal on your home purchase financing.
Jo Garner has been in the real estate/financing business for over 25 years.  She got her start in Portland, Maine where she first began her real estate career. She received her real estate education from the University of Southern Maine  and was personally mentored in San Diego, California  by Robert G. Allen, author of Nothing Down, Creating Wealth and The Challenge.
On moving back to West Tennessee in 1987, she went into business buying and selling discounted owner-financed notes secured on real estate.  In 1990 Jo went to work for a residential mortgage company and has been a mortgage loan officer for over 25 years.  Her goal is to offer excellent, affordable service to her customers, tailoring the loan programs to the specific needs of her clients. 
In addition to her work in the mortgage field, Jo Garner  is the primary sponsor and founder of Talk Shoppe in Memphis. www.TalkShoppe.com Jo Garner also host the radio show Real Estate Mortgage Shoppe airing on News Radio AM 600 WREC and iHeart Radio with podcasts and show notes published on www.JoGarner.com
MARKETING NOTES (if needed):