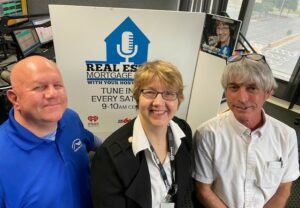 Today Ed Hill of Masters Roofing will be helping you make good decisions when choosing a roofer or contractor's in general. Mark McLaurine of Refrigeration Unlimited will be giving us some affordable solutions for keeping the air in your home pure to avoid getting sick. I will be helping you think of resources that you already have to help you get the real estate deal you want.
What do YOU want to accomplish with YOUR mortgage? Let's stay connected! Subscribe to get Real Estate Mortgage Shoppe weekly podcasts with show notes at www.JoGarner.com
To Your Success,
Jo Garner, Mortgage Loan Officer NMLS #757308 (901) 482-0354 Jo@JoGarner.com www.JoGarner.com
______________________________________________________________________________
Good morning, Memphis! Welcome to our internet listeners and podcast listeners across the 50 states! You're on Real Estate Mortgage Shoppe. I'm your host, Jo Garner, Mortgage Loan Officer. Make your plan. Let's work your plan. If the deal works for you today, let's do it today. Connect with me at www.JoGarner.com. Thank you to real estate attorneys Rob Draughon and Shelley Rothman of Griffin Clift Everton and Maschmeyer for sponsoring our show. For your real estate closing, call Rob and Shelley at 901 752-1133. Our general topic is USE YOUR RESOURCES, FIND THE RIGHT PEOPLE TO GET WHERE YOU WANT TO GO WITH YOUR REAL ESTATE. Subscribe to get Real Estate Mortgage Shoppe podcasts with show notes at www.JoGarner.com Call us while we're live today at November 14th,2020 at (901) 535-9732.
INTRODUCING ED HILL, MASTERS ROOFING IN MEMPHIS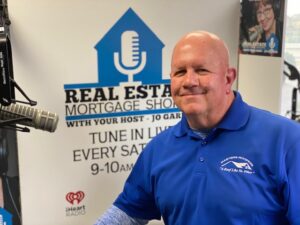 Back in the co-host chair we have Ed Hill of Masters Roofing. Ed is Senior Consultant with Masters Roofing Memphis TN since 2010. Ed wrote the book on Home Improvement. You can learn more from Ed at MemphisHomeMaintenanceShow.Podbean.Com. Ed take a moment and tell our listeners a little about yourself and what Masters Roofing does for your clients. (Ed has about 1 min to share about himself and services offered by Masters Roofing )
RESOURCES—YOURS AND THOSE YOU CAN USE FROM OTHERS
(Jo) President Wilson said, "I not only use all the brains that I have, but all that I can borrow."
Think back for just a moment to time when you were grappling with a crucial decision like, "should you take a new career opportunity or whether you should buy this home or that home." (These are decisions between doing two things that you feel equally good about doing.) Have you ever used the yellow paper pad tool for decision making? You know, draw a line down the middle of the page. Then write on one side all the advantages for a certain decision and, on the other side, write all of the disadvantages resulting from that decision.
(Advantage: the new home is 15 miles closer to work and school requiring less driving. Disadvantage: Price is $15,000 to $20,000 higher) (one example for calculating vehicle cost savings, 30 extra commute miles round trip per day 5 days per week x 52 weeks out of year = $7,800/year (rough extra borrowing cost for paying more for the house about $942 per year.—its cheaper to buy the house closer to work)
While you are writing, be sure and include the resources you have to help make the decision easier to accomplish. Some resources would be a list of your own talents like some carpentry or plumbing skills, decorating skills and more. Other resources you can list are the professionals that can take care of aspects of your plan that to not fall into your area of expertise.
Cam Cao-Putting his resources to work to get the home he wants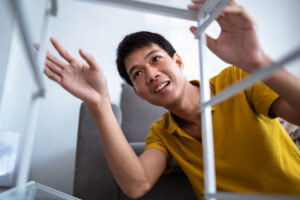 But my client Cam Cao didn't say that. Cam (not his real name) said, "I am going to get a bargain on my first home and I need the perfect loan to do it."
For Cam, he was on a mission to find an older home in a nice neighborhood that still reeked of the 70's and 80's formica and wall-to-wall blue carpet. Cam was an engineer by trade and people would say, "Cam can fix anything. If Cam can't fix it, it ain't broke."
Cam's first mistake was getting a contract to buy a major fixer-upper. There were so many repairs that the appraiser noted as affecting the structure, security and sanitation of the home like rotted wood, some mold and broken plumbing fixtures. the lender was requiring these items to be fixed BEFORE Cam closed on the home and not after. Cam needed to get into his first home for VERY LITTLE DOWN, so he had to walk away from that bargain.
But he snagged another home that was like tumbling back into a 30-year time warp. This house was in great shape except for the dingy carpet and well-worn carpet. Cam knew, after closing and over time, he could increase the home's value using his handy man skills to install stylish countertops, hardwood floors and update the plumbing fixtures
Some of my clients are refinancing and pulling getting a lower rate and pulling cash out to improve the home where they ALREADY live. "Money's cheap right now. Why not borrow it and put it to work," one of my other clients told me. These are just a couple of ways to get a real estate bargain in our local Memphis market.
(Jo) Ed Hill of Masters Roofing, how can we make sure we are hiring the right person to complete the roof repair or other repair on the home? (Ed launches into his topics)
You're on Real Estate Mortgage Shoppe. I'm your host, Jo Garner, Mortgage Loan Officer. What do YOU want to accomplish with your mortgage? Make your plan. Let's work your plan if the deal works for you today, let's do it today. Contact me at (901) 482-0354 or connect at www.JoGarner.com When we come back Ed Hill of Masters Roofing will be continue with his tips for picking the right people to do work on your home. We will also be hearing from Mark McLaurine of Refrigeration Unlimited on a very affordable tool to keep the air in your home from viruses. See you back in just a moment.
______________________________________________________________________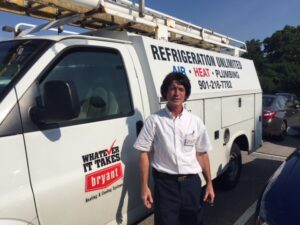 Mark McLaurine, Refrigeration Unlimited

2nd segment after 9:15 advertising break – (producer to start the song "Taking Care of Business" by Bachman Turner Overdrive –but bring the volume down before the lyrics start) It's time to talk shop with Talk Shoppe's Business Tip For Real Estate Professionals. Talk Shoppe is a marketing company offering free education and networking to anyone interested in real estate or in business. Talk Shoppe is made possible by the financial support of its sponsors and advertisers. For more about Talk Shoppe, go to www.TalkShoppe.com (shoppe) For our Talk Shoppe Business Tip today we have Talk Shoppe financial supporter, Mark McLaurine of Refrigeration Unlimited. Mark, lots of your heating and air customers call you the "HVAC Strategist." You try to fix underlying problems before they become catastrophes. You also have a very affordable device that you can install in a home to help free the air in the home from viruses. Mark McLaurine, what is our Talk Shoppe Business Tip for Real Estate Pros today?
TIP: The ultra violet device to help clean the air in the home from viruses.
QUESTIONS ANSWERED BY MARK MCLAURINE OF REFRIGERATION UNLIMITED
Tell us a little bit more about some of the services you offer your customers.

How is the best way to contact you?
TOPICS COVERED BY ED HILL OF MASTERS ROOFING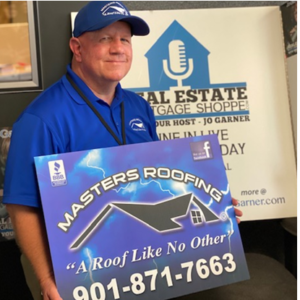 Ed Hill, Masters Roofing
What is the full name and address of the company?

Does the company carry insurance and is the coverage adequate?

Is the company a STATE licensed contractor?

How long has the company been doing business in the Mid-South?

Are they with the BBB and are they accredited?

Compare the scope of work and know exactly what they are going to do.

Estimated time of completion?

What type material will be installed?

What is the payment schedule?

Do they provide a written warranty?

Does the company have job site supervision and quality control?
___________________________________________________________
TOPICS COVERED BY JO GARNER, MORTGAGE LOAN OFFICER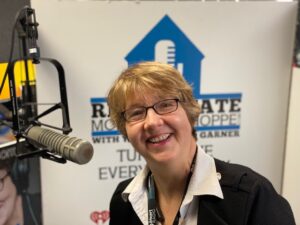 Jo Garner, Mortgage Loan Officer & Host of Real Estate Mortgage Shoppe
DREAM: Describe on paper in great detail the house you want to live in and how you want to live in it. Describe the types of rooms and amenities you want to enjoy. Who are the people who live with you are near you?

BUDGET: Now, let's take a couple of hours and go through the last 4 to 6 months bank statements and credit card statements. Make note of bills and bonuses that come to you only once or twice a year. After making necessary adjustments to how you spend your money, CREATE YOUR BUDGET. (here's an idea: set up an automatic payment that goes to a charity of your choice and have 5% to10% of your income automatically to a savings or retirement fund. Leave room for a little fun ) Now that you have your budget, what is the maximum amount you can comfortably pay for your house note?

ASSESS THE COST of the home you want to buy. Can you afford the home you described earlier? If not what home, in the price range you can afford can give you the closer to that dream home?
Plot your course. Some of my mortgage clients have truly amazed me. They can be very innovative in how to find bargains when they invest in buying their home. Some have planned in advance how to eventually get to their dream home by buying at the bottom of the ladder first and gradually moving up.
Let me share a couple of their stories:
Subdivide-Be Creative and Conquer-
Meet Adele Edmond (not her real name). Adele is divorced and a single mom to two middle school daughters. She works full-time and wants to give her daughters a good life and be a good mom. In the divorce, Adele kept the very small house sitting off a highway outside the city limits where she and the girls have been living for the last few years. Behind the house was about 10 acres that also needed mowing or bushhogging.
Adele's challenge? She wanted to move to a larger home in town in a school district where some of her daughter's friends from church go to school. But she didn't have enough income to afford a high payment since she didn't have a lot to use as a down payment to live where she wanted to live.
Adele's strategy? After talking to some business and real estate saavy friends at church, she decided, instead of trying to sell her little house and the land in the back, she would sub-divide the land and sell the lots individually with the small house too. She partnered up with a developer and a builder and a trusted real estate friend.
Adele's reward? Adele is still in the process of finishing this project but, by connecting with the right friends and partners to help her, it looks like Adele with make significantly more profit subdividing the land and selling them individually than just trying to sell the little house with all the grass out back to mow. Selling the property this way has already provided her with enough down payment to get the mortgage payment low enough to be comfortable in the larger home she wanted in the other school district. And she has money left over to invest for her daughter's future.
Martin and Maria Miller-call on resources to get the second home they needed
Martin and Maria lived more than a thousand miles away from the place where they had lived and built a live with their children. After the children were older Martin and Maria had an opportunity to take over a business on the other side of the country. Then their children got jobs in different areas of the country. The Martin's yearned to have a central rallying place where their family could get together for the holidays or for just being together.
A close family friend from their hometown knew of their strong yearning to have a second home back home. This close friend set them up with a realtor who found them a house close to where they once lived. It was beaten up and needed a good cleaning, some carpentry and some sheetrock replaced.
Half way through the loan process, the appraisal came in with a mile-long list of items that could affect the structure, the safety and sanitation on the house. Due to the type repairs needed, the lender required these repairs to be completed BEFORE the closing and not AFTER.
The Martins realized with a sinking feeling that they had just spent a few hundred dollars on an appraisal and now they seemed to be in a catch-22. They could not close on the home until the repairs were done. But the seller said he would not have the money to pay for the repairs until after the closing. But the lender said no closing until the repairs were done. In so many cases, this is where the bargain deal dies.
But, good friends can be very valuable, especially when their trade is fixing and building houses. Their hometown friend got the list of needed repairs and whistled up his construction buddies. Everyone agreed to work for just about free just to help the Martins.
They put together an itemized agreement to start work when the loan was approved for all but the repairs. The seller signed the agreement that he would pay hometown friend and his pals on the closing day when he got his funds. Once the loan was preapproved by the lender's underwriter, hometown friend and his pals fell into getting every item cleaned up and repaired. The appraiser went back out to the house and took pictures of the completed repairs so the Martins could finally get closed on their home in time for the rest of their family to all be together in their former hometown. (Thanks to their good-hearted hometown friend—hoping they invite him over to enjoy their holiday meal)
REAL ESTATE TIP OF THE WEEK (Mark McLaurine, Refrigeration Unlimited shares a real estate related money-saving or time-saving tip connected to his industry):
Ed Hill can add his tip too
ANNOUNCEMENTS:
Talk Shoppe offers free networking & education to anyone interested in real estate or in business. Talk Shoppe meets every Wednesday 9A-10A CT on zoom Just go to www.TalkShoppe.com and click on the Upcoming Events tab to get the link to the meeting site. This Wednesday Talk Shoppe will be presenting The Old Bag Auction to benefit the children at the Neighborhood Christian Center. Donate a gift card for $25 to $100 dollars or more by Monday November 16th and Talk Shoppe can recognize you and your business. Contact Lynn McDonald of Erin McDonald Insurance Agency to donate (901) 849-7101.
You can bid on the mystery purses at our online site and also in person at Servicemaster by Cornerstone 9575 Macon Rd in Cordova (social distancing observed) Thank you to Brett Carter for offering this venue Contact Brett for restoration of your home or business after a fire, flood, or bio hazard (901)-624-9200
Talk Shoppe events are free thanks to supporters like Tim Gilliland of www.BackupRX.com When you need to recover lost data on your computer, you will feel very thankful when you call Tim at BackupRX and simply download all your data and system files immediately when you need it. Contact BackupRX about getting your data automatically backed-up at www.BackupRX.com
Thank you to Leah Anne Morse of All Things New for making Talk Shoppe's free networking and education free to our community. Leah Anne has a caring touch with her expertise in helping people downsize, upsize and can help organize and coordinate estate sales. Contact Leah Anne at 901 488-9733
Thank you to our Real Estate Mortgage Shoppe sponsors today—real estate attorneys Rob Draughon and Shelley Rothman of Griffin, Clift Everton and Maschmeyer. Give Rob and Shelley a call to handle your real estate purchase or refinance closing (901) 752-1133
4. Subscribe at www.JoGarner.com and you can get our weekly blog posts with podcasts conveniently in your inbox.
5. Real Estate Mortgage Shoppe reminds you to MAKE YOUR PLAN. LET'S WORK YOUR PLAN. IF THE DEAL WORKS FOR YOU TODAY, DO IT TODAY.
SPECIAL NOTE: REAL ESTATE MORTGAGE SHOPPE RECOMMENDS THAT YOU CONSULT WITH A FINANCIAL, LEGAL OR OTHER CERTIFIED, LICENSED PROFESSIONAL BEFORE ACTING OR INVESTING ON ANYTHING YOU HEAR OR SEE FROM THE CONTENT ON THIS SHOW OR BLOG POSTS. THE INFORMATION WE SHARE ON REAL ESTATE MORTGAGE SHOPPE IS GENERAL IN NATURE MEANT FOR GENERAL EDUCATIONAL PURPOSES ONLY. ALL EXAMPLES GIVEN FOR ILLUSTRATION PURPOSES ON REAL ESTATE MORTGAGE SHOPPE AND ARE BASED ON TRUE STORIES BUT CHANGE NAMES AND CERTAIN DETAILS THAT DO NOT AFFECT THE INTEGRITY OF POINTS WE ARE MAKING IN THE EXAMPLES.
QUOTE CORNER:
President Wilson said, "I not only use all the brains that I have, but all that I can borrow."
____________________________________________________________________________________
REJOINDERS:
Earl Leake, business insurance agent with Leake Insurance Agency 901 737-9352

Mary Lou Nowak Mid-South Home Helpers (901) 414-9696 for non-medical help in the home for your elderly or handicapped loved ones www.homehelpershomecare.com

Mark Loden, MKL Monthly Budgeting Service (901) 624-0052
Transitional Music: "You Can Count On Me" by Bruno Mars; "If I Could Make A Living Out Of Loving You" By Clay Walker; "The Best" by Tina Turner; "Taking Care of Business" by BTO for the Talk Shoppe Business Tip For Real Estate Pros
CALLER: PAT GOLDSTEIN, REALTOR WITH CRYE-LEIKE IN WEST TN & NORTH MISSISSIPPI (THE GOLD STANDARD IN REAL ESTATE ) 901 606-2000
______________________________________________________________________
ABOUT MARK MCLAURINE, REFRIGERATION UNLIMITED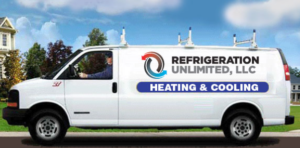 901-216-7782
www.myhvacman.com (901) 216-7782
Do you need help with your heating, cooling or refrigeration problems?
Mark McLaurine is a certified, licensed and insured universally approved technician in Memphis who can quickly diagnose and repair appliances in a cost-effective manner. We also offer other services that are often related such as:
• Plumbing issues and repairs
• Electrical circuitry and repairs
• Ventilation issues and repairs
• Indoor air quality services and related products
• Sewer and drain services
• Mechanical and gas piping services
• Filter contracts
• Appliance repair and installations
No repair is too small!
Prompt and friendly service in a timely manner is the key to our success. Our reputation depends on you as our valued customer. We have also found by giving customers options, (repairs vs. replacements) it benefits all involved. We possess a good inventory of refurbished air conditioning and heating equipment for sale as well as installations in the greater Memphis area.
Our two signature programs are as follows:
• Cash trade-in for working, non-obsolete equipment
• Referral Rewards Points for satisfied customers that recommend us to others or allow themselves as a reference on a related service at our website.
At Refrigeration Unlimited, we believe we are taking service and the satisfaction desired to a whole new level. Call us for any appliance repair.
________________________________________________________________________
ABOUT ED HILL OF MASTERS ROOFING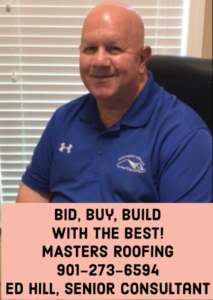 Ed Hill has been in the residential roofing industry since 2008 and has been Senior Consultant with Masters Roofing Memphis TN since 2010.  He has personally assisted about 800 homeowners with roof replacement and many others with roof and exterior repairs.  He is an active member of the Greater Memphis Business Network International chapter and is the official Masters Roofing consultant to TPC Southwind.  He holds three earned degrees including a doctorate but tries not to let those get in his way of serving his customers!  For free roof advice, free inspections, and free estimates and bids for roof replacement or roof repair call Ed Hill at 901-273-6594. Learn more at #EdHillMastersRoofing and at MemphisHomeMaintenanceShow.Podbean.Com
Ed Hill, Senior Consultant
Masters Roofing
2845 Stage Center Cove
Bartlett TN 38134
901-273-6594
EdHill.MastersRoofing@gmail.com
TN State Licensed Contractor #00067521/ Reciprocal Licenses MS & AR
BBB A+ Accredited Member Business
Platinum Preferred Contractor Owens Corning / GAF Master Elite Installer
Guild Quality Member / Angie's List
www.EdHillMastersRoofing.webs.com
Podcast https://MemphisHomeMaintenanceShow.podbean.com
You Tube Channel: Ed Hill Masters Roofing
http://Instagram.com/EdHillMastersRoofing
www.Facebook.com/EdHillMastersRoofing
ABOUT JO GARNER-MORTGAGE LOAN OFFICER:

WHAT DO YOU WANT TO ACCOMPLISH WITH YOUR MORTGAGE?
www.JoGarner.com (901) 482 0354 jo@jogarner.com twitter @jogarner NMLS# 757308 (currently working with Sierra Pacific Mortgage, Inc)
"Whatever YOUR personal priorities are, my job is to help you get the mortgage terms that will give you bragging rights when you talk about it and help you score on hitting your goals ."
As a mortgage loan officer, my job is to help you get to the benefits you want from your financing terms. What is most important to you? I can help you find the financing terms that will help you get to what you want. What is your comfort level on a house payment? How much are you comfortable paying down,? What type of financing do you need to get the house you want to buy or refinance?
Different clients have different priorities in life—some are buying their first home with very little down payment funds. Some are recovering from medical challenges, divorces or preparing to send children to college and some are embarking on a long term goal of buying properties to build rental income."
Jo Garner is a mortgage officer with extensive knowledge in tailoring mortgages to her customers who are refinancing or purchasing homes all over the country. She offers conventional, FHA, VA or other loan programs for refinancing and purchases.
Jo can help you look at rent vs buy, when it makes sense to refinance, how to get the best deal on your home purchase financing.
Jo Garner has been in the real estate/financing business for over 25 years.  She got her start in Portland, Maine where she first began her real estate career. She received her real estate education from the University of Southern Maine  and was personally mentored in San Diego, California  by Robert G. Allen, author of Nothing Down, Creating Wealth and The Challenge.
On moving back to West Tennessee in 1987, she went into business buying and selling discounted owner-financed notes secured on real estate.  In 1990 Jo went to work for a residential mortgage company and has been a mortgage loan officer for over 25 years.  Her goal is to offer excellent, affordable service to her customers, tailoring the loan programs to the specific needs of her clients. 
In addition to her work in the mortgage field, Jo Garner  is the primary sponsor and founder of Talk Shoppe in Memphis. www.TalkShoppe.com Jo Garner also host the radio show Real Estate Mortgage Shoppe airing on News Radio AM 600 WREC and iHeart Radio with podcasts and show notes published on www.JoGarner.com