Good morning, Memphis! Welcome to our internet listeners and podcast listeners across the 50 states! You're on Real Estate Mortgage Shoppe.O I am your host, Ed Hill of Masters Roofing—guest hosting for Jo Garner, licensed Mortgage Loan Originator. Connect with Jo Garner at www.JoGarner.com To reach Ed Hill of Masters Roofing, call 901 273-6594.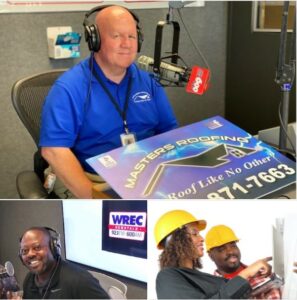 Our general topic is. WORKING FROM HOME AND MAKING YOUR HOME WORK FOR YOU. Today is August 27th, 2022. Call us while we are live at 901 535-9732
Today we are sharing some helpful tips you need to know if you want to work from home and making your home work for you.
To listen to today's audio please click below!
Our guest in the studio is Danny Ewing of Comcast Business here in Memphis. Danny helps businesses and people who work from home with a high-speed, efficient and affordable system through Comcast Business. Danny, take a moment and tell our listeners a little about yourself and what Comcast Business does for your clients. (Danny intros himself and takes about a minute and a half to talk about the services he offers and his contact info)
Ed talks about what he does with Masters Roofing and MemphisHomeMaintenanceShow.podbean.com etc
Ed shares JO Garner's comments on past shows about making your home work for you.
Work from home with your business instead of renting expensive office space.

Rent out a room or the bonus room in your home for extra income

Instead of paying expensive rent for your college student to live away on campus, consider BUYING a home and renting out some of the rooms. You and your college student hopefully will make a profit each month instead of draining college funds. You might even end up with a home that has gone up in value by the time your college student graduates.

Do you own enough land with proper zoning that will allow you to subdivide and conquer?

Subdivide-Be Creative and Conquer- Adele Edmond's Story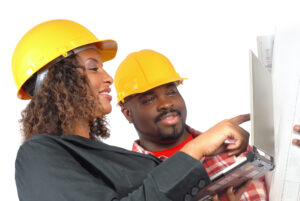 Meet Adele Edmond (not her real name). Adele is divorced and a single mom to two middle school daughters. She works full-time and wants to give her daughters a good life and be a good mom. In the divorce, Adele kept the very small house sitting off a highway outside the city limits where she and the girls have been living for the last few years. Behind the house was about 10 acres that also needed mowing or bushhogging.
Adele's challenge? She wanted to move to a larger home in town in a school district where some of her daughter's friends from church go to school. But she didn't have enough income to afford a high payment since she didn't have a lot to use as a down payment to live where she wanted to live.
Adele's strategy? After talking to some business and real estate saavy friends at church, she decided, instead of trying to sell her little house and the land in the back, she would sub-divide the land and sell the lots individually with the small house too. She partnered up with a developer and a builder and a trusted real estate friend.
Adele's reward? Adele is still in the process of finishing this project but, by connecting with the right friends and partners to help her, it looks like Adele with make significantly more profit subdividing the land and selling them individually than just trying to sell the little house with all the grass out back to mow. Selling the property this way has already provided her with enough down payment to get the mortgage payment low enough to be comfortable in the larger home she wanted in the other school district. And she has money left over to invest for her daughter's future.
Jo Garner is a licensed Mortgage Loan Originator. If she were here today she would say, "What do YOU want to accomplish with YOUR mortgage? Make your plan. Let's work your plan. If the deal works for you today, let's do it today. Jo is always ready to talk with you. Connect with Jo Garner at 901 482-0354.
Ed Hill, Senior Consultant, Masters Roofing Midsouth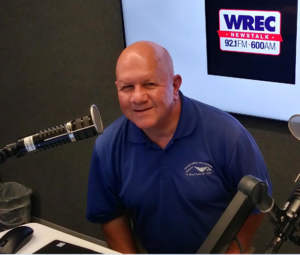 Ed Hill, Senior Consultant, with Masters Roofing Midsouth has helped homeowners resolve their roofing problems since 2008. With his help, almost 1000 homeowners have found roofing peace. Call 901-273-6594 for free, friendly expert roof advice, honest roof inspections, estimates and assistance with insurance claim work. Listen free to his home improvement show, MemphisHomeMaintenanceShow.Podbean.Com
TALK SHOPPE BUSINESS TIP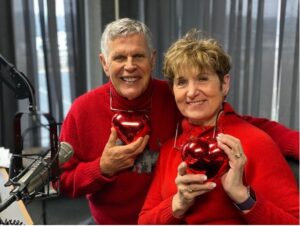 It's time to talk shop with Talk Shoppe's Business Tip For Real Estate Professionals. Talk Shoppe is a marketing company offering free education and networking to anyone interested in real estate, business and health and wellness. Talk Shoppe is made possible by the financial support of its sponsors and advertisers. For more about Talk Shoppe, go to www.TalkShoppe.com (shoppe) For our Talk Shoppe Business Tip today we have Talk Shoppe financial sponsors Troy and Lynn McDonald of Erin McDonald Insurance Agency. Talk Shoppe has a long list of testimonials from people who bought car insurance, home insurance from Troy and Lynn. These people have great things to say about Troy and Lynn McDonald TIP: If you are running a business out of your home or renting out part of your house, check zoning in your neighborhood to make sure you are not breaking any rules. Check with your insurance agent to make sure you have proper insurance.
Troy and Lynn McDonald, , what is our Talk Shoppe Business Tip for Real Estate Pros today? how do we best contact you? 901 849-7101
____________________________
TOPICS COVERED BY DANNY EWING OF COMCAST BUSINESS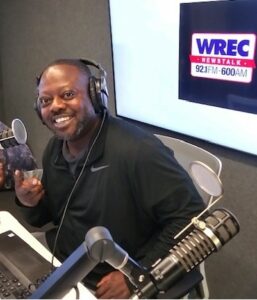 Did You Know…
If you choose the right plan, you can get an overall more affordable plan using business instead of the personal internet and bundled services?
The business program is faster and more reliable—even if you live outside the city.
Saving time and money with Comcast Business can allow you to produce more and more than pay for the service.
ANNOUNCEMENTS:
Talk Shoppe offers free networking & education to anyone interested in real estate or in business or in health and wellness. Talk Shoppe meets every Wednesday 9A-10A CT at Concorde Career College 5100 Poplar Ave 1st floor Memphis, TN (Clark Tower). You can also join the even on zoom. Go to www.TalkShoppe.com and click the Events tab for the link to get into the event online. This Wednesday August 31, 2022 9A- 10A Central Join us at Talk Shoppe for The Mastermind Principle based on the book "Think and Grow Rich" by Napoleon Hill. Break into a small group of business owners like yourself and give and receive resources, referrals and other help.
Talk Shoppe thanks Brett Carter of Servicemaster by Cornerstone for financially supporting Talk Shoppe. He can help you restore your home or office in case of fire, flood, or bio hazard. Don't go it alone, call Cornerstone 901 832-6005
2. Thank you to Taylor Morse of Cartridge World of Collierville for your support of Talk Shoppe and our business community. If you want to take a step to save 30% or more on your printing costs, contact Taylor Morse of Cartridge World of Collierville at 901 853-3230
4. Subscribe at www.JoGarner.com and you can get our weekly blog posts with podcasts conveniently in your inbox.
5. Real Estate Mortgage Shoppe reminds you to MAKE YOUR PLAN. LET'S WORK YOUR PLAN. IF THE DEAL WORKS FOR YOU TODAY, DO IT TODAY.
SPECIAL NOTE: REAL ESTATE MORTGAGE SHOPPE RECOMMENDS THAT YOU CONSULT WITH A FINANCIAL, LEGAL OR OTHER CERTIFIED, LICENSED PROFESSIONAL BEFORE ACTING OR INVESTING ON ANYTHING YOU HEAR OR SEE FROM THE CONTENT ON THIS SHOW OR BLOG POSTS. THE INFORMATION WE SHARE ON REAL ESTATE MORTGAGE SHOPPE IS GENERAL IN NATURE MEANT FOR GENERAL EDUCATIONAL PURPOSES ONLY. ALL EXAMPLES GIVEN FOR ILLUSTRATION PURPOSES ON REAL ESTATE MORTGAGE SHOPPE AND ARE BASED ON TRUE STORIES BUT WE USE FICTIONAL CHARACTERS AND DO NOT DIRECTLY REFLECT REAL PEOPLE OR EXACT DETAILS IN ANY OF THE SITUATIONS. Real Estate Mortgage Shoppe offers general education and is not an offer to lend. Equal Housing Opportunity
QUOTE CORNER:
____________________________________________________________________________________
REJOINDERS:
Mark McLaurine of Refrigeration Unlimited
Sonia Balcer, Montrose, California
Don Lawler of StorytellersMemphis.com
Transitional Music: "Stand" by REM; ; "Working Man " by Brooks and Dunn; "Home" by Roger Miller "Taking Care of Business by BTO for Talk shoppe business Tip
PICK UP YOUR COPY OF "CHOOSING THE BEST MORTGAGE-THE QUICKEST WAY TO THE LIFE YOU WANT" by: JO GARNER
An essential guide for real estate professionals and their customers.
"Choosing the Best Mortgage-The Quickest Way to the Life You Want" is an essential guide for consumers and real estate professionals that will give them a good understanding of the loan products out there. They will have at a guide to the advantages the disadvantages of those loan products—when to use them and when not to use them.
The people stories give examples to help real estate professionals. Consumers that are looking now will benefit and I could easily see this book as a great resource for anybody in the future who want to buy real estate or restructure their finances using a mortgage.
Now on Amazon and Barnes and Noble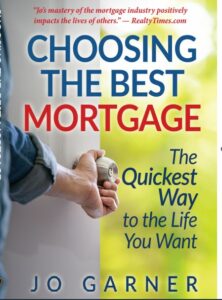 _
ABOUT ED HILL OF MASTERS ROOFING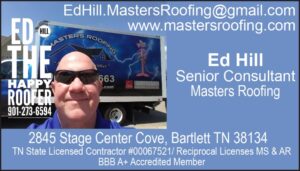 Ed Hill has been in the residential roofing industry since 2008 and has been Senior Consultant with Masters Roofing Memphis TN since 2010.  He has personally assisted about 800 homeowners with roof replacement and many others with roof and exterior repairs.  He is an active member of the Greater Memphis Business Network International chapter and is the official Masters Roofing consultant to TPC Southwind.  He holds three earned degrees including a doctorate but tries not to let those get in his way of serving his customers!  For free roof advice, free inspections, and free estimates and bids for roof replacement or roof repair call Ed Hill at 901-273-6594. Learn more at #EdHillMastersRoofing and at MemphisHomeMaintenanceShow.Podbean.Com
Ed Hill, Senior Consultant
Masters Roofing
2845 Stage Center Cove
Bartlett TN 38134
901-273-6594
EdHill.MastersRoofing@gmail.com
TN State Licensed Contractor #00067521/ Reciprocal Licenses MS & AR
BBB A+ Accredited Member Business
Platinum Preferred Contractor Owens Corning / GAF Master Elite Installer
Guild Quality Member / Angie's List
www.EdHillMastersRoofing.webs.com
Podcast https://MemphisHomeMaintenanceShow.podbean.com
You Tube Channel: Ed Hill Masters Roofing
http://Instagram.com/EdHillMastersRoofing
www.Facebook.com/EdHillMastersRoofing
Adam "Danny" Ewing
Senior Business Account Manager Comcast Business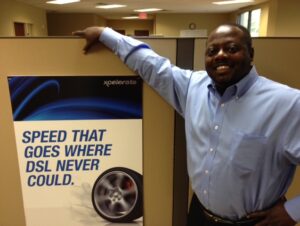 Adam Ewing is currently the Senior Business Account Manager at Comcast
Business. He is a results-driven professional with over 10 years of experience in the technology industry. His dedication is what helps him continue to work with existing clients and winning new accounts. He specializes in Commercial SMB (small to medium businesses0, Fiber Optics, and Voice Over Internet Phone (VOIP). His in-depth knowledge of what his customers needs are and what technology is available today to fulfill those needs, allows him to exceed customers expectations and provide excellent service. He is enthusiastic about developing and maintaining strong relationships centered on trust with each of his customers.
Contact Danny Ewing at 901 334-8265
ABOUT JO GARNER-MORTGAGE LOAN OFFICER: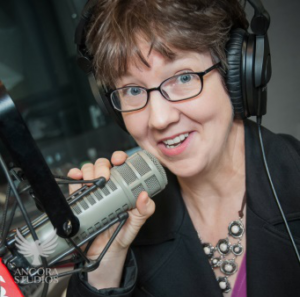 WHAT DO YOU WANT TO ACCOMPLISH WITH YOUR MORTGAGE?
www.JoGarner.com (901) 482 0354 jo@jogarner.com twitter @jogarner NMLS# 757308
(currently working with Cardinal Financial Company, Limited Partnership NMLS #66247 equal housing opportunity 2645 Appling Rd 102 Memphis, TN 38133 ) Online loan application https://online.cardinalfinancial.com/#/p/apply/jogarner
www.cardinalfinancial.org for licensing info www.nmlsconsumeraccess.org/EntityDetails.aspx/company/66247 "Whatever YOUR personal priorities are, my job is to help you get the mortgage terms that will give you bragging rights when you talk about it and help you score on hitting your goals ."
As a mortgage loan officer, my job is to help you get to the benefits you want from your financing terms. What is most important to you? I can help you find the financing terms that will help you get to what you want. What is your comfort level on a house payment? How much are you comfortable paying down,? What type of financing do you need to get the house you want to buy or refinance?
Different clients have different priorities in life—some are buying their first home with very little down payment funds. Some are recovering from medical challenges, divorces or preparing to send children to college and some are embarking on a long term goal of buying properties to build rental income."
Jo Garner is a mortgage officer with extensive knowledge in tailoring mortgages to her customers who are refinancing or purchasing homes all over the country. She offers conventional, FHA, VA or other loan programs for refinancing and purchases.
Jo can help you look at rent vs buy, when it makes sense to refinance, how to get the best deal on your home purchase financing.
Jo Garner has been in the real estate/financing business for over 25 years.  She grew up in West Tennessee and got her start in real estate in Portland, Maine where she first began her real estate career. She received her real estate education from the University of Southern Maine  and was personally mentored in San Diego, California  by Robert G. Allen, author of Nothing Down, Creating Wealth and The Challenge.
On moving back to West Tennessee in 1987, she went into business buying and selling discounted owner-financed notes secured on real estate.  In 1990 Jo went to work for a residential mortgage company and has been a mortgage loan officer for over 25 years.  Her goal is to offer excellent, affordable service to her customers, tailoring the loan programs to the specific needs of her clients. 
In addition to her work in the mortgage field, Jo Garner  is the primary sponsor and founder of Talk Shoppe in Memphis. www.TalkShoppe.com Jo Garner also host the radio show Real Estate Mortgage Shoppe airing on News Radio AM 600 WREC and iHeart Radio with podcasts and show notes published on www.JoGarner.com Pick up Jo Garner's book on Amazon or Barnes and Noble "Choosing the Best Mortgage-The Quickest Way to the Life You Want"